Flanders Make is the strategic research centre for the manufacturing industry. The roots of Flanders Make can be traced back to 2001 and to 2003 when respectively Flanders' Drive and Flanders Mechatronics Technology Centre (FMTC) were established. Flanders Make is continuing the mission of Flanders' Drive and FMTC as a bridge between the academic and industrial know-how in mechatronics, manufacturing and automotive sectors. From our sites all over Flanders, we stimulate open innovation through excellent research. As we bring together companies and research institutions, we help realise concrete product and production innovations in the vehicle industry, in complex electro-mechanical products and in production environments. Our expertise is focused around 4 key competences, namely (i) Decision & Control, (ii) Design & Optimisation, (iii) Motion Products, (iv) Flexible Assembly, all based on modelling and virtualisation.
Within the Decision & Control and Motion Products competences, Flanders Make has built up an extensive experience in battery related activities such as architectural design, advanced BMS design, design and integration of advanced thermal management systems, battery pack design and construction, battery state estimation and testing (estimator development-validation-implementation). This is supported by extensive battery cell & pack testing capabilities, as well as MIL-SIL-HIL testing infrastructure for electrical drives, powertrains, and vehicles.
Our goal is to contribute to the technological development of the vehicles, machines, and factories of the future. By doing so, we create added value for the manufacturing industry. Together we help companies innovate better and faster. In addition, we attach great importance to international cooperation in the field of innovation and to participation in European research projects. Today, Flanders Make has establishments at 4 sites as well as at the 5 Flemish universities and counts 600 researchers who work full-time as a unique research community on a joint industrial research agenda.
Our main tasks in the SEABAT project:
Technical Coordinator of the SEABAT project
WP3 Leader in coordinating the activities for:
– Architectural concept modelling and analysis
– Architectural concept detailing
– Preliminary design for 300kWh system
involved in WP4 (Component development) to transfer the preliminary design to WP4 and to detail the thermal management system of the battery system.
involved in WP6 (Virtual integration, validation, and certification), to contribute to demonstrate the scalability by integrating the virtual upscaling approach in the validation program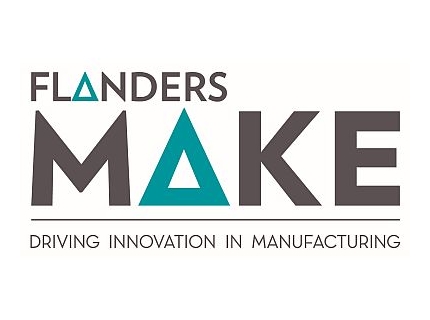 Visit the Website
"Flanders Make is both coordinator and research partner in SEABAT. This gives us the opportunity to co-design the battery of the future for the maritime sector and maximize the impact of this research. We are proud to chair this unique consortium ranging from research institutes over battery manufacturers to shipyards."
D

r.Ir. Jeroen Stuyts – SEABAT Coordinator & Senior Research Engineer at Flanders