RINA, a multinational company with 160 years of experience, extends its services in the Energy, Marine, Certification, Transport & Infrastructure and Industry sectors, supporting market operators throughout the entire lifecycle of projects and activities with a policy of continuous development and competence. RINA global network consists of 3.900 talented professionals, with over 200 offices in 70 countries.
RINA performs its services at highest professional level, understanding client needs and requirements with due consideration to sustainability, health, safety and environmental targets. As testing, inspection and certification society, RINA is founder member of the International Association of Classification Societies (IACS).
RINA will be involved in this project through the Marine business unit of RINA Services S.p.A.,  a sub-holding of the parent company RINA S.p.A. Ship classification and statutory services have been at the core of the RINA business since its inception. RINA is one of the top-ranking marine classification societies in the world (first for passenger ferries), with 8100 classed ships and yachts (over 5 Million GT). Today, 116 international flag authorities recognize the RINA fleet. RINA integrated Marine services include technical advisory services for the design, plan approval, ship survey, direct / remote testing and inspection services, shipyard management, laboratory testing of materials and components, smart ships, digital solutions and life-cycle inspections on all kind of vessels and offshore units.
In SEABAT RINA will:
be responsible for the definition of the regulatory requirements – Class and Statutory – from early design to life-cycle compliance (WP 2);
contribute to the identification of the power load balance (battery charge / discharge requirements) in the most typical ship operational profiles (WP 1 and WP 2);
verify compliance of the proposed system configuration (WP 3, 4 and 5) and support the definition of the most appropriate test programs;
contribute to the development of the technology roadmap and the approval in principle of the system, based upon the simulation and tests (WP 6) identify any need for amending / upgrading the regulatory framework.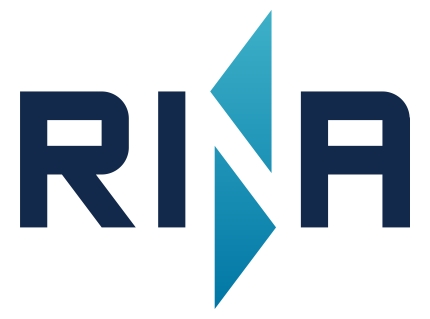 Visit the Website
"

RINA is strongly committed to shipping decarbonization, fostering environmental stewardship, introducing sustainable energy management and emission reductions. RINA experience in electric power, energy storage, design / retrofitting of marine battery installations will focus on sustainable, reliable and competitive solutions, removing regulatory barriers, exploiting and leveraging SEABAT results in the market. RINA: Make it sure, make it simple".