Vard Electro, a fully owned subsidiary of VARD Group, is a leading system integrator delivering turnkey electrical systems and solutions for the global maritime industry. The company's product portfolio includes seamlessly integrated Power systems, Control and Automation systems, and Bridge systems, bespoke propulsion systems, a full range of switchboards, and NavCom packages, in 3 product families: SEAQ Power, SEAQ Control and SEAQ Bridge. Vard Electro AS also offers a comprehensive set of services during the entire lifetime of a vessel, from engineering through installation, integration testing and commissioning, to remote diagnostics, conversions and hands on field services.
Vard Electro has approx. 1000 employees based in Norway, Brazil, Romania, Singapore, India, Italy, USA, Canada, and Vietnam, is operating world-wide and have delivered more than 350 vessels since year 2000. Since 2015 Vard Electro has delivered battery systems in the range from 460 kWh to 10,4 MWh to more than 25 vessels (retrofit's and newbuilding's).
As the world changes, the demand for product and services in the marine industries evolves with it. VARD has both, contributed and adapted to such changes. We see that also in the future, opportunities will be profoundly connected to the sea that covers two-thirds of our planet. As before, we will take advantage of these opportunities, in close cooperation with ship owners, operators, business partners, universities and research foundations. VARD's research and development, innovative design, equipment and solutions, and shipbuilding of the highest quality, contribute to significant improvements in safety, sustainability and performance for our customers and end-users. While remaining the global leader in the design, build and maintenance of vessels and systems for the Energy sector, VARD also continues to grow its presence in the areas we call Adventure, Security and Seafood
Our main tasks in the SEABAT project
VARD Electro will contribute to this task with its vast experience in maritime battery systems, with requirements form a ship system integrators perspective regarding requirements for different vessel types, power management systems, hybrid system integration, and how this will affect integrations into both AC- and DC-based power systems.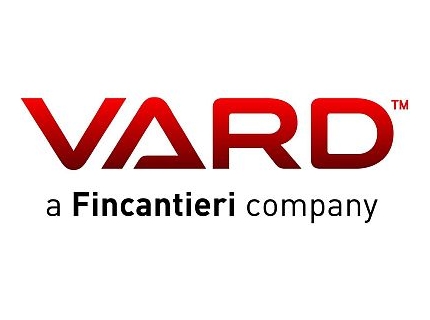 Visit the Website

"As a leading system integrator in the global maritime industry we have experienced many challenges have arrived the last years when delivering fully electric and hybrid energy solutions containing batteries. The SEABAT project address many of these",  says Andreas Hjellbakk, R&I Manager, Vard Electro