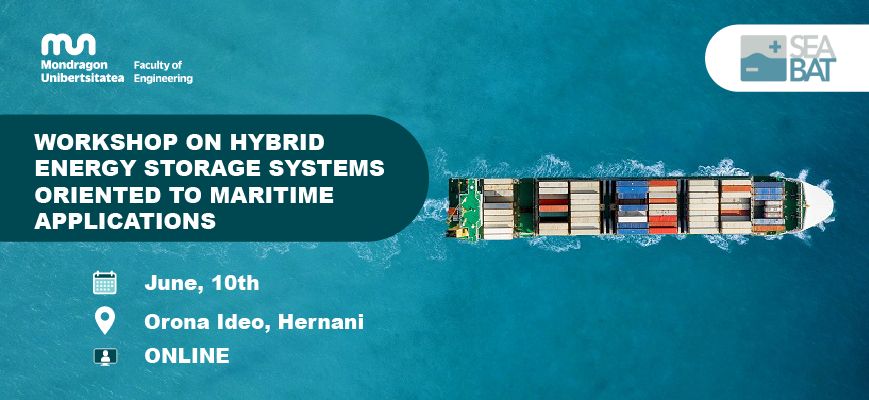 On June 10th, SEABAT organises an academic workshop on hybrid energy storage systems (HESS). It will be held at the Orona Ideo campus (Hernani) of Mondragon Unibertsitatea, where experts from different fields will present, among others, the challenges and solutions of combining modular high-energy and high-power batteries, novel converter concepts and production technology solutions derived from the automotive sector.
Electrification is a key technology to reduce maritime emissions and increase efficiency. However, maritime electric propulsion is not yet mature. For instance, maritime batteries are considerably more expensive than automotive batteries and integrated solutions for ships have not started yet to penetrate the markets.
What are the market needs? What are the different maritime applications that are currently being electrified by using batteries? Which maritime applications will be using batteries in the near future? What are the battery system requirements? What type of converters are more suitable for these applications? How to make an optimal design and cost assessment?
The workshop "Hybrid energy storage systems oriented to maritime applications" aims to put on the table the answers to all these questions.
REGISTRATION (on-site and online): Participation is free of charge, follow the link to the registration form to join!
PROGRAM: